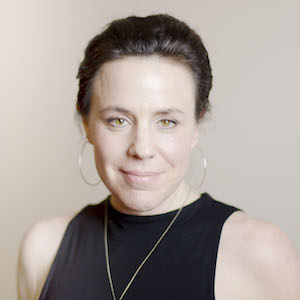 Nicole Marcia, MA, C-IAYT, TCTSY-F, MC (Candidate)
Nicole (she/her) is an Ashkenazi Jew of mixed European descent. In 2009, she was awarded a master's degree with a specialization in yoga therapy from Lesley University in Boston, MA. For 9 years, she served as the Director of Therapeutic Yoga Programming for the Provincial Health Services Authority at their Burnaby Centre for Mental Health & Addictions and Riverview Psychiatric Hospital. From 2007-2018, she worked as a certified yoga therapist (C-IAYT) at Onsite, the treatment arm of North America's first safe injection site in Vancouver's downtown eastside.
In 2016 she became certified by the Trauma Centre at the Justice Resource Institute in Brookline Massachusetts as a Trauma Center Trauma Sensitive Yoga facilitator (TCTSY-F). Currently, Nicole is completing her Masters in Counselling (graduation 2022) through City University of Seattle and serving as the Director of Teacher Training and Mentorship with Yoga Outreach. In addition to training yoga and healthcare professionals internationally, Nicole is a member of the Breathe Network which connects survivors of sexual violence with healing arts practitioners and a service provider for First Responder Health, serving emergency workers and healthcare providers.
Watch the videos below and return for Nicole's full interview during the Summit January 13 to 22, 2023.
Our 2017 interview with Nicole